Ways to Make Your Business Successful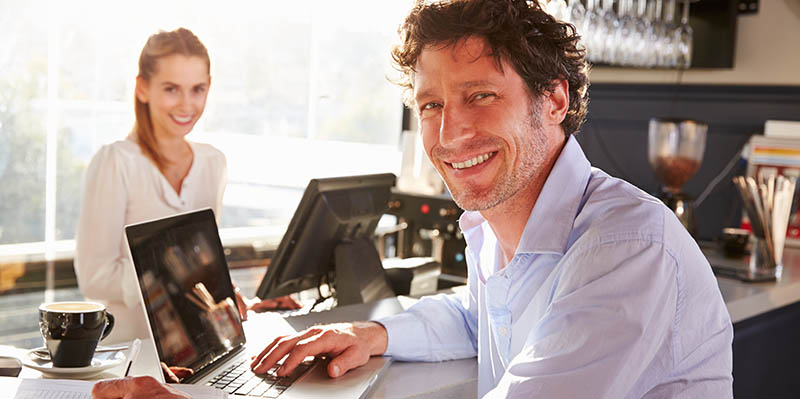 Every small business owner worries about the same thing. Most of it centers around the ability to make enough money to make a profit, live comfortably, and keep the doors open. Below are a few tips that can help you as a small business owner do exactly that. Make no mistake about it, running a small business can be a very tough challenge, especially if you are dealing with a slow economy. Fortunately, you don't really have to worry about any of that if you set up your business properly. As long as you have a good or service that there is a market for, people will come to you as you keep the customers you have and constantly strive to get new ones. Keep reading to find out exactly how to do both of those things.

Keeping Current Customers

Probably the easiest thing that you will do is find a way to keep your current customers. Obviously, the first thing you have to do is have a good or service available that there is a high demand for or you have to exist in a niche market where are there is enough of a demand for you to make a living. Once you have customers through the door, keep them by providing exceptional quality and unmatched customer service. There are also a few more things that you can do. Create unique promotions and sales that get their attention and make them want to come and shop at your store when they otherwise might wait and put it off for a week or two. In addition, don't be shy about upselling your products and services, as well as bundling different things together at a discounted price, especially for preferred customers. Last but certainly not least, actively ask your current customers to refer other people to your business. You would be surprised how many new customers you can get through the door because of these referrals.

Getting New Customers

Use a combination of traditional marketing methods along with social media to get the word out about your business. Social media is unquestionably one of the best platforms that you can use to advertise virtually anything and make sure that a large number of people see it in a matter of seconds. If you really want to increase the number of new customers that you have coming through your doors, do not discount the importance of various social media platforms in order to ensure that everyone knows that you are there and what you provide.

Pricing

The final thing that you have to concern yourself about its pricing. You don't want to price any of your goods or services too low, as people will believe that you are not offering a quality product. On the other hand, if you price things too high, you just might scare customers off. The key is to find some middle ground. In addition, periodically evaluate your prices and compare them with similar goods and services being sold in your area. The economy is always changing so when you need to increase prices in order to remain comfortable, do so. Clearly state your prices and even take the trouble of explaining to your existing customers what you are doing and why. This will help you stay on an even keel with competitors in the area and it will also make your customers appreciate you more. That's why its a good thing to use QuickBooks Pro! This intelligent software is capable of tracking all of your inventory, including sales, purchases and gross profit. If you wanted anything that could directly manage your pricing without hard effort, QuickBooks is right for you.