Using QuickBooks Online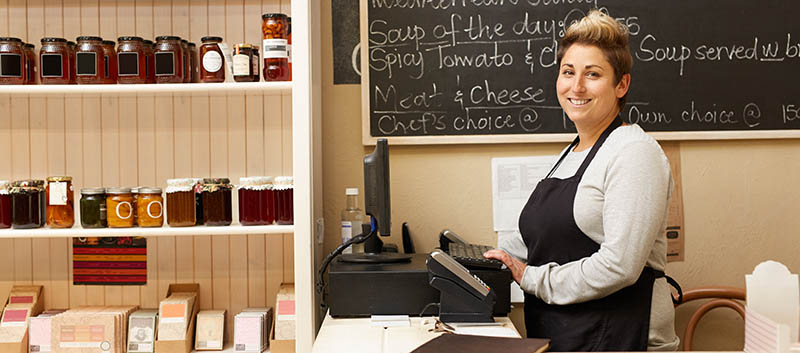 Using QuickBooks Online for your accounting needs is critical for any business, no matter how big or small. Not only does using the software allow you to save time and money, it provides you quick and detailed information in minutes. Integrating QuickBooks Online with your business is just a step towards improving your business as a whole.
Here's why QuickBooks Online is Perfect for your Business –
Manage Your Entire Business – Integrating QuickBooks Online allows you to take full control of your store right there! Be able to control the cost of goods, track the amount sold, fill out your invoice book, adjust stocks and more. QuickBooks Online makes manage everything about your business a lot easier, with only a few clicks. This is very welcoming especially in the life of a small business.
It's Efficient – As a business owner, it can become tedious to update your books twice each time a transaction is made, once during the time of transaction and once more when you update your accounting book. By using QuickBooks Online, you only have to input each transaction once, as QuickBooks will automatically update your accounting book, saving you time and a headache from having to double entry.
It's Easy to Understand – Most software nowadays have become too complex and cannot be understood easily without an explicit knowledge for it. With QuickBooks Online, it is super easy to navigate and utilize all the functions it has. For any reason you get stuck using QuickBooks, you can easily contact us for help and we'll be sure to walk you through it right away.
Connect Your Bank – By integrating QuickBooks Online into your business, you will be able to send any paid invoices directly to your bank account. It definitely saves time from having to match bank account detail with account book details.
Need Help Getting Started?
QuickBooks Online can be used by just about any business out there. If you are considering working with QuickBooks, be sure you know all about it! Here at Lucia CPA, we specialize in helping businesses start up, managing QuickBooks Online accounts and helping you as an owner develop the tools needed to maximize your QuickBooks proficiency. Want to learn more about QuickBooks Online or other QuickBooks software? Give us a call today, and we'll get all your questions answered.
Trackback from your site.