Never too Early to Prepare Your Taxes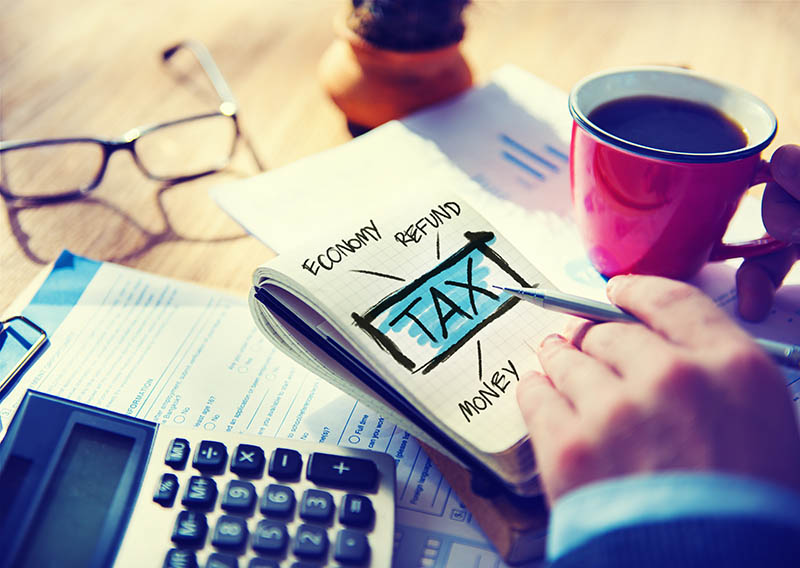 It is wise to begin to think about 2017's tax season because your small business can never be too prepared. While considering tax planning for your small business, it is highly recommended to work with a tax professional in order to ensure that you are getting the best possible deductions on your tax return that you are eligible for. In order to learn more about small business tax planning for 2016 and into 2017, consider the following tips.

Create Business Expenses that Will Also Benefit You Next Year

If you are able to deduct expenses from your revenue this year, it will greatly reduce your overall tax burden. Additionally, if you are able to sell off your bad investments at a loss, you will then be able to offset your investment gains for the year up to a sum of $3,000. Lastly, if you have any goods and services that are ordered, but not delivered as of yet, it may benefit your tax return to defer recognizing the related revenue until they are delivered. This way, your businesses'; revenue and overall taxable income on this year's return will be substantially less.

Maximize Any Travel, Mileage, and Auto Expenditures

The IRS permits you to deduct 54 cents per mile for any business travel. Also be sure to track toll and parking expenses. That being said, the IRS does not permit driving to and from work to be included for this deduction.

Charitable Deductions and Company Benefits

Any contributions to retirement, health savings accounts or flexible spending can be deductions. Additionally, contributions to charity can also create great deductions for your business or personal return.

Deductions and Eco Credits

If you take the time to research which pieces of equipment are environmentally friendly, then you could be eligible for tax credits. Additionally, if you purchase a hybrid, you may be able to benefit from the IRS Plug-In Electric Drive Vehicle Credit, which is a great benefit to your overall tax return.

Health Care Tax Credit for Small Businesses Who Purchase Insurance From the Exchange

If you are a small business employer and have (1) less than 25 full time employees, (2) pay average wage of less than $50,000 annually, and (3) pay at least half of the health insurance premiums for your employees, then you may qualify for health care tax credits.

Deductions for Certain Software and Equipment

Section 179 pertains to certain businesses and their eligibility to deduct the full price of equipment that qualifies or certain software purchased for up to $500,000. Furthermore, there is a bonus depreciation that permits business owners to depreciate up to 50% of the cost for purchasing new equipment in 2016. If both of these tax laws are utilized in one tax return, they can make a great difference in the amount of taxes owed.

How to Interpret the Affordable Care Act

According to the ACA, small business employers can now face many penalties for both failing to provide health insurance to employees or for not reporting to the IRS the type of coverage provided. The ACA stipulates that businesses with between 51 and 99 employees are required to provide health insurance to 70% of their employees at a minimum. If they do not, they may face a $2,000 fine per employee. Employers also must report each employee's W-2 form in Box 12 the complete cost of health coverage that was provided by the employer. Failure to do this can result in fines of $200 per employee.

Do Not Neglect to Claim Your Full Write-Offs

Be sure to remain up-to- date about recent changes to the tax code. The reason for this is that there could be several new deductions that could benefit your tax return. An important fact to note is that if you are self-employed, you have the ability to deduct half of your self-employment tax, amongst many others.

Are Your Children Assisting You in Your Business?

If so, consider adding them to your payroll. If kept under the annual standard deduction amount ($6,300 for 2016) you may create a deduction for the business without creating a tax liability for your children.

Overview

Staying current on the changes to the tax code can be very beneficial to your small business. Thus, take the aforementioned recommendations into account when preparing your small business tax return for 2016 and into 2017. By doing so, you will be putting your best fiscal foot forward.