5 Overlooked QuickBooks Reports That Are Useful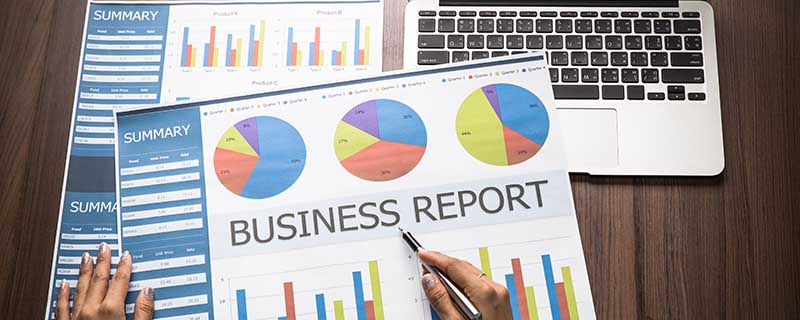 If you are a regular QuickBooks user, you may already have a standardized list of processes that you check off each time you use the software. However, what if you could be more efficient with the software and get even more work done? These 5 report methods are often overlooked, and may be a big help. Even if you are using some of these reports, you may find another one that will work just for you.

Profit & Loss Summary Prev. Year Comparison

Have you ever wondered just how far your business has grown in the last year? Many business managers look solely at their Profit & Loss Summary report, but if you compare your results from this year to last year, you can easily identify where you are making revenue or losing money, and where your expenses have been going. To get to this report, go to Reports > Company and Financial > Profit & Loss Summary Prev. Year Comparison.

Statement of Cash Flows

Profit & Loss reports allow you to see what you have earned over the course of the year, and balance sheets help show what you have made and what you owe. However, neither of these types of reports give you a clear image as to where your money is pooling from, nor does it tell you where you are spending that money. With Statement of Cash Flows, you can find out –
The amount of money that you have made as revenue from making sales and what you have expended.
Where any money has flown through borrowing, repayments or investments.
In a smaller sense, a Statement of Cash Flows report shows you what causes the money in your bank to increase or decrease over time. You'll find this report like the one above in the Company & Financial Report Menu.

A/P Aging Summary

All is fun when you get a paid invoice from a client, but it's important that you pay any expenses of your own.  If you forget to pay your own bills, you're going to get a bunch of voicemails, e-mails, and lots of notification letters. Keep up to date with your bills through QuickBooks with the help of A/P Aging Summaries. This report will help you find out what bills need to be paid and any that are overdue.

Trial Balance

One of the least used actions in QuickBooks, a Trial Balance report is actually one of the most useful. This report shows you all of your account balances together in a simple format. This is beneficial to track and monitor all of your accounts at the same time, so if anything looks out of place, then you can easily dive into the account and find out the issue. You can find this report under Reports > Accountant & Taxes > Trial Balance.

Audit Trail

An audit trail is a great tool to use. It gives you a complete detailed list of every single entry that you have made in QuickBooks, including ones that are auto-recorded.  The only problem with this report that may be of an annoyance to you is that it comes out as a massive report, partly in due it is showing you everything. Luckily, you can easily filter the report and find your items of interest. Locate your Audit Trail by going to Reports > Accountant & Taxes. Once you have that open, you can click the Modify button and filter out your report by dates, amount, and many more fields.

Get More QuickBooks Tips Today

These are only some of the many types of reports that you can generate through the QuickBooks software. If you are interested in learning more, contact the QuickBooks experts at Lucia CPA. Give us a call today, or contact us online for more information.
Trackback from your site.